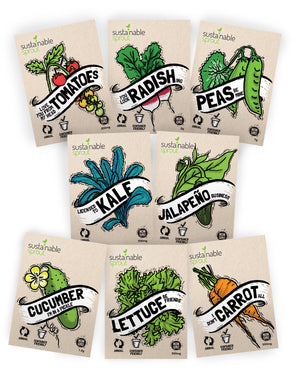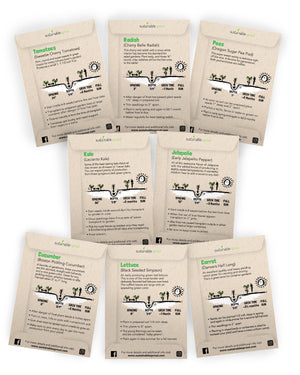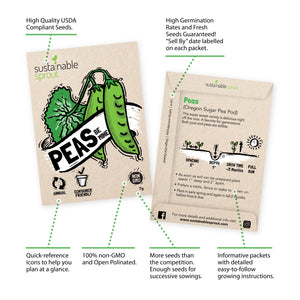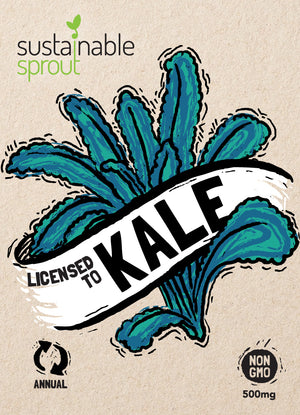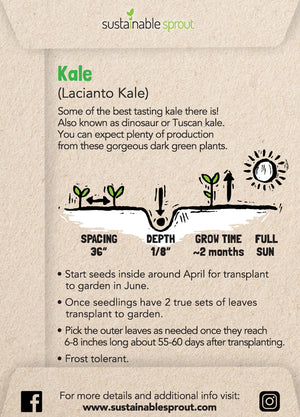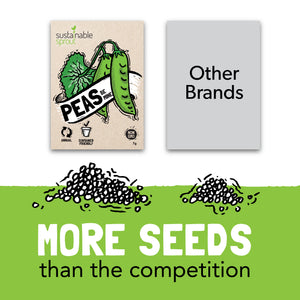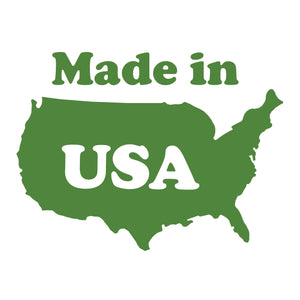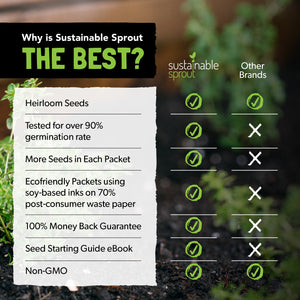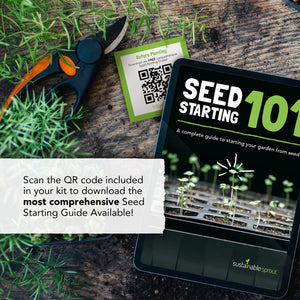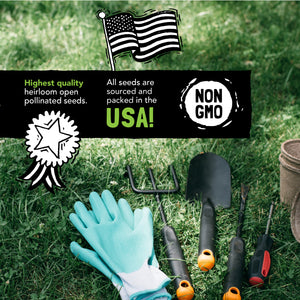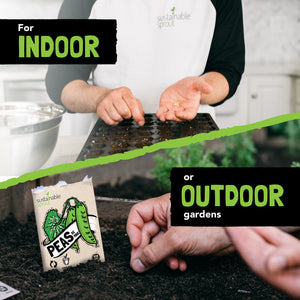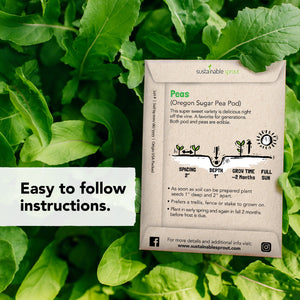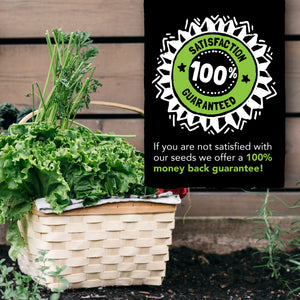 Vegetable Seeds Heirloom "SillySeed" Collection - 100% Non GMO. Veggie Garden Variety Pack: Tomato, Cucumber, Lettuce, Kale, Radish, Peas, Carrot, Jalapeno Pepper
Vegetable Seed Packets with Funny-Sayings, a perfect gift for a home gardener! Our seeds our high quality, premium, 100% Non-GMO USA sourced seeds. At Sustainable Sprout we are passionate about gardening and design. Each of our seed packets come with a unique design and a funny saying that will put a smile on the face of that gardener or home cook in your family. Our slogan at Sustainable Sprout is: "Grow what you eat. Eat what you grow". Our goal is to educate you, the home gardener about the benefits of growing and consuming your own food. Take control of what you eat and realize the benefits of the Sustainable Food Movement.
100% NON-GMO, Open pollinated, Untreated, Non-hybrid seeds. Freshly harvested seeds with germination rates that exceed Federal minimums.

MOST UNIQUE SEED PACKET DESIGN on Amazon. Our "SillySeed" collection is the THE PERFECT GIFT for any gardener! 8 varieties of the most essential culinary vegetable seeds for any kitchen: Tomatoes Seeds (Sweetie Cherry), Lettuce Seeds (Black Seeded Simpson), Kale Seeds (Lacianto/Dinosaur Kale), Cucumber Seeds (Boston Pickling), Peas Seeds (Oregon Sugar Pea Pods), Carrot Seeds (Danvers Half Long), Radish Seeds (Cherry Belle), Pepper Seeds (Early Jalapeno)

PRODUCT OF USA. Sustainable Sprout seeds are sourced right here in the USA. The seed company is certified and monitored by the US Department of Agriculture

PLANT INDOORS or OUTDOORS, follow the planting instructions on the back of each packet. FOR BEST PLANTING RESULTS, review our detailed planting instructions!

100% SATISFACTION GUARANTEE. Get gardening support and advice from our planting experts.