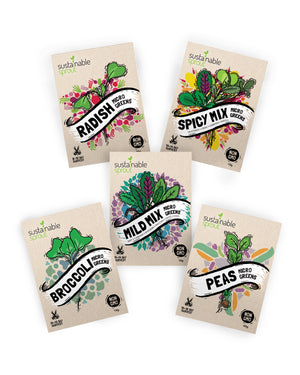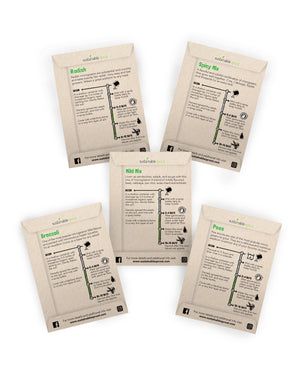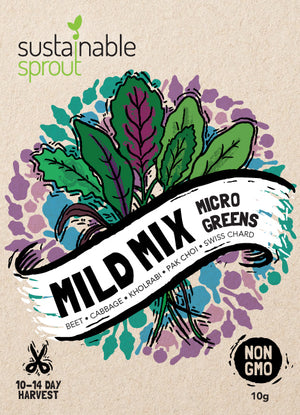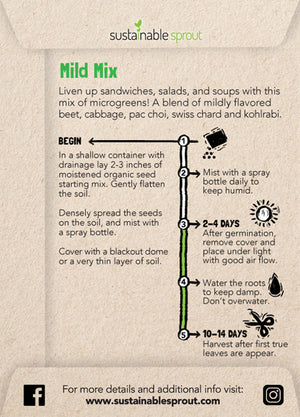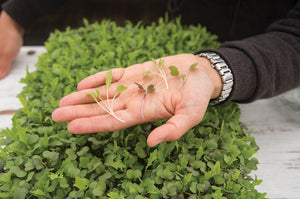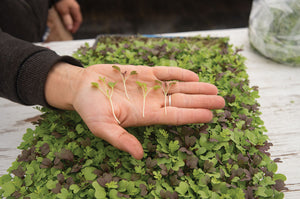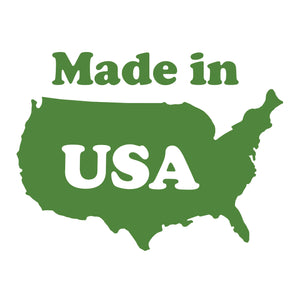 Microgreens Seeds Kit – 100% Non GMO - Broccoli, Radish, Peas, Spicy and Mild Mix for planting and sprouting indoor
Microgreens are the newest trend in restaurants and home kitchens. Live a healthier life by growing your own microgreens. Put together by our gardening experts, the perfect blend of essential microgreens: Peas Shoots (40g), Broccoli (14g), Radish (20g), Mild Mix - Beet, Cabbage, Kholrabi, Pak Choi, Swiss Chard (10g), Spicy Mix – Mustards, Cress, Cabbage and Radish (10g). Each seed packet is designed for one 10" x 10" growing tray. Works best with organic seed starting soil but also with hydroponics.
5 POPULAR MICROGREENS ready to harvest in 10-20 days. Each packet yields for a 10"x10" growing tray

100% NON GMO, Open pollinated, Untreated, Non-hybrid, Freshly harvested seeds. Excellent germination

MOST UNIQUE SEED PACKET DESIGN on the market. THE PERFECT GIFT for the gardener in your family!

PRODUCT OF USA. Seeds are sourced right here in the USA. The seed company is certified by the USDA

100% SATISFACTION GUARANTEE. Get help from our experts and check our instructions for best results!