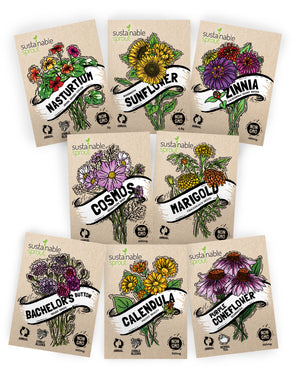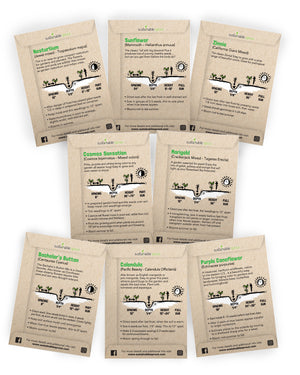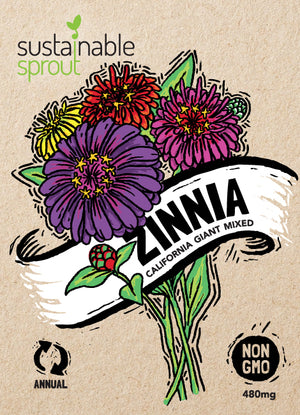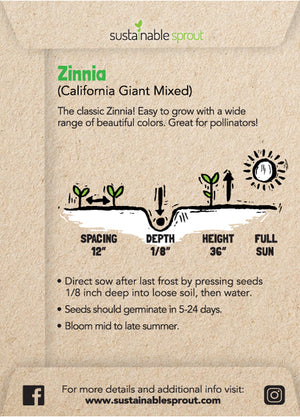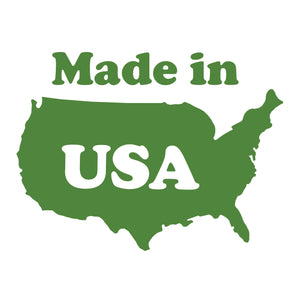 Flower Seeds Variety Pack - 100% Non GMO - Zinnia, Cosmos, Sunflower, Bachelor Button, Calendula, Nasturtium, Marigold, Coneflower for Planting in Your Garden

Your essential flower garden kit! Perfect for designing your own backyard flower garden or grow them like wildflowers. This kit contains: Bachelor's Buttons Mixed Seeds (600mg), Calendula - Pacific Beauty (360mg), Purple Coneflowers – Echinacea (360mg), Nasturtium – Jewel Mixed Color (3g), Sunflower – Mammoth (4.8g), Zinnia – California Giant Mixed (480mg), Cosmos – Sensation (600mg) and Marigold – Crackerjack Mixed Seeds (420mg). Follow the easy growing instructions on our packets!
POPULAR COLLECTION of perennial and annual flower seeds! Pollinator friendly for the organic garden!
100% NON GMO, Open pollinated, Untreated, Non-hybrid seeds, freshly harvested with high germination!
MOST UNIQUE SEED PACKET DESIGN on Amazon. THE PERFECT GIFT for the gardener in your family!
PRODUCT OF USA. Sustainable Sprout seeds are sourced right here in the USA. Monitored by the USDA.
100% SATISFACTION GUARANTEE. Follow our planting instructions from the experts for best results!