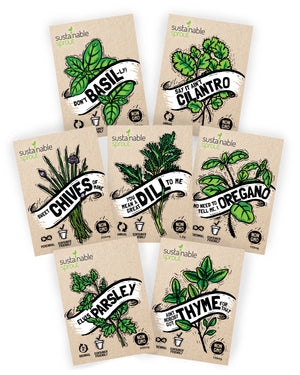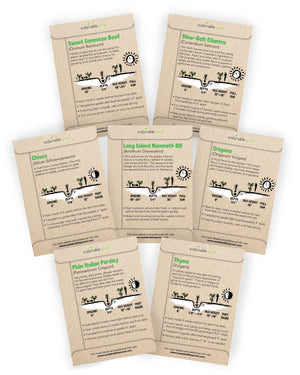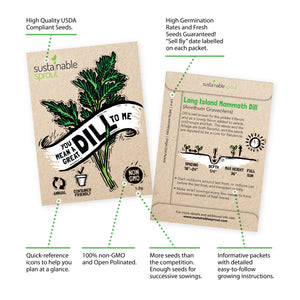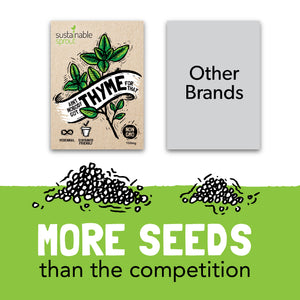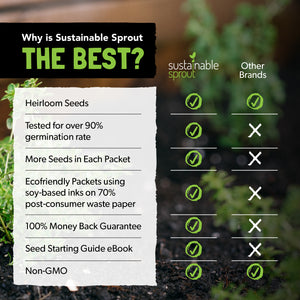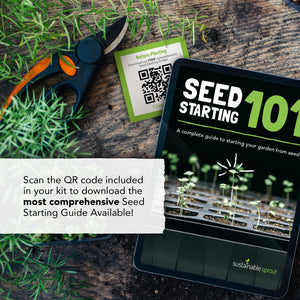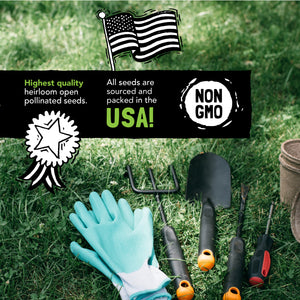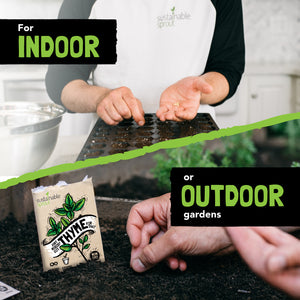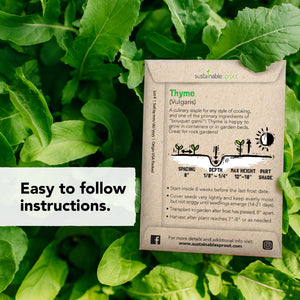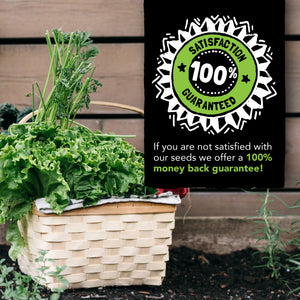 Herb Seeds "SillySeed" Collection - Over 3500 seeds! 100% Non GMO Variety Pack for Planting an Indoor Herb Garden: Basil, Parsley, Thyme, Oregano, Cilantro, Chives, Dill
100% Non-GMO, Open pollinated, Untreated, Non-hybrid seeds. Fresh, just harvested 2017 seed stock with germination rates that exceed Federal minimums.

MOST UNIQUE seed packet design on Amazon. PERFECT GIFT! 7 varieties of the most essential herbs for any kitchen: Sweet Genovese Basil, Plain Italian Parsley, Thyme, Oregano, Slow-bolt Cilantro (Coriander), Chives, Long Island Mammoth Dill

We source our seeds right here in the USA, they are germination tested and of highest quality seeds. The seed company is certified and monitored by the US Department of Agriculture

100% Satisfaction Guarantee & gardening support and advice from our planting experts.

Perfect for planting indoors or outdoors, follow the planting instructions on the back of each packet. FOR BEST PLANTING RESULTS, review our detailed planting instructions!